Over and over again we are witnessing evidence which proves that Islam is an evil, evil religion which teaches its followers to hate and to participate in violent crimes against humanity. Religion of peace, indeed!
Thanks to JDL, you are about to witness the brutal beating of young Egyptian children by their school teacher. Because Egypt is a nation which practices misogyny, it is not surprising that the female students were dealt the harshest blows.
I just watched this video with two of my children; both were so angry that they wanted to resort to violence, and I had to calm them down and explain to them that God does not want us to be filled with hate for ANYONE, though we should hate their actions and the religion which teaches them to hate. It IS difficult to watch this stuff and not despise these people who carry out these outrageous displays of unwarranted violence.
Now, that you are more than likely all fired up, you might as well hear about a Ukrainian Muslim girl who was stoned to death for daring to participate in a beauty contest. Me thinks she revealed too much skin.
Take a deep breath and read this story from
Gateway Pundit
:
Teenage Muslim Girl Stoned to Death For Entering Beauty Contest
"A Muslim girl was stoned to death in Ukraine for entering a beauty contest.
The Daily Mail
reported: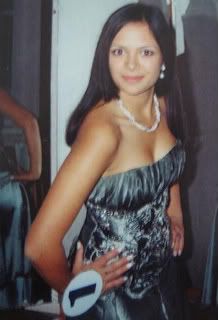 '
A teenage Muslim girl was stoned to death under 'Sharia law' after taking part in a beauty contest in Ukraine.

Katya Koren, 19, was found dead in a village in the Crimea region near her home.

Friends said she liked wearing fashionable clothes and had come seventh in a beauty contest. Her battered body was buried in a forest and was found a week after she disappeared.

Police have opened a murder probe and are investigating claims that three Muslim youths killed her claiming her death was justified under Islam.

One of the three – named as 16-year-old Bihal Gaziev – is under arrest and told police she had 'violated the laws of Sharia'
.'"