If you had any question whatsoever about the true goal of the Palestinians regarding making peace with Israel, all you need to do is check out the photo from the savages' own Website. Peace is the farthest thing from their evil minds.
It doesn't take a rocket scientist to recognize that destruction of the Jewish nation is agenda number one for the savages. They are so emboldened that they don't even attempt to hide their true intentions.
Read from the
Weekly Standard
:
Palestine Logo Suggests Elimination of Israel
"The logo of 'the Permanent Observer Mission of Palestine to the United Nations' – on their
website
and on top of their official statements at the U.N. – shows the Palestinian Authority's claim to a Palestine that stretches throughout the entire historical entity of the former Palestine mandate.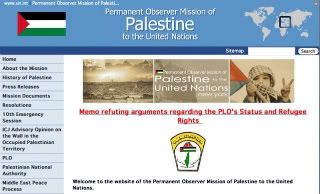 And the logo: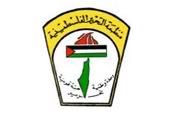 Absent from the logo is any hint that Palestine consists of anything other than Arab territory. No nod is given even to the U.N.'s 1948 decision to divide the region into Jewish and Arab sectors. As for the shape of Israel by the time it was forced into waging the defensive Six Day war in 1967: irrelevant. The logo illustrates that the Palestinian bid before the U.N. for support of a unilateral declaration of statehood is disingenuous and dangerous.
There is not too much left to the imagination here:
Israel is 'wiped off the map.
'"
Palestinian Authority Reps Handing Out Maps Of "Palestine" At U.N. That Erases All Of Israel…