When I heard about the American who was kidnapped recently in Pakistan, as soon as I heard his name, I thought to myself, "This man is a Jew." It didn't require genius to recognize that the last name "Weinstein" sounds Jewish. Of course, any Jew in the hands of a bunch of savages like those in Pakistan is at an enormous risk.
In reality, we can likely anticipate a horrific video of his beheading in the next several days. What in the world was he thinking to live in a brutal country like Pakistan for seven years? I can't even begin to understand why he would take such a risk. Nevertheless, please pray that God will have mercy on this man and somehow deliver him from his kidnappers and their lust for violence against the infidel.
Read from
Israel Matzav
:
Jewish American kidnapped in Pakistan
"I saw several tweets last night that indicated that an American had been abducted by Muslims in Lahore, Pakistan. I only saw one that indicated that
the victim is a Jew.
An American Jew was abducted by gunmen who broke into his house in the eastern Pakistani city of Lahore on Saturday, the Associated Press reports. The US Embassy identified the victim as Warren Weinstein
. According to reports Weinstein serves as the Pakistan director for J.E. Austin Associates, a development contractor that works with the aid arm of the American government.
Weinstein's Linked In website profile says he is based in Lahore and
has been in Pakistan for seven years
. Calls to the company headquarters in Virginia were not immediately answered, but its website describes Weinstein as a development expert with 25 years experience and a Ph.D. in international law and economics.
Pakistani police said Weinstein was believed to be in his 60s, and had returned to Lahore the previous night from the Pakistani capital, Islamabad. He had told his staff that would be wrapping up his final project and leaving Pakistan by Monday.
...
According to Pakistani police, two of the abductors showed up at Weinstein's house and persuaded the guards there to open the gate by saying they wanted to give them food – an act of sharing common during the Muslim holy month of Ramadan, which started in August.
As the guards opened the gate, five other men suddenly appeared. The assailants, who were armed, punched and kicked the security guards, overpowering them before storming the house. Several more abductors were believed to have entered through the back of the residence.
The gunmen snatched Weinstein from his bedroom, hustling him out of the house and into a nearby vehicle. They did not take any other items from the house
, police official Attiqur Rehman said.
Police declined to speculate on the motive,
and no group immediately claimed responsibility. Security forces are checking vehicles at posts on the outskirts of the city in hopes of finding Weinstein, said Ghulam Mahmood Dogar, a deputy inspector-general of police.
Earlier this week, the US State Department issued a travel warning for its citizens saying that American diplomats are facing increased harassment and they, along with aid workers and journalists, have been falsely identified as spies in the local media.
Californiality adds
:
'J.E. Austin Associates Inc. scrubbed all references to Dr. Warren Weinstein from their website earlier today
.'
They also provide this video.
Let's go to the videotape.
Anyone else thinking Daniel Pearl?"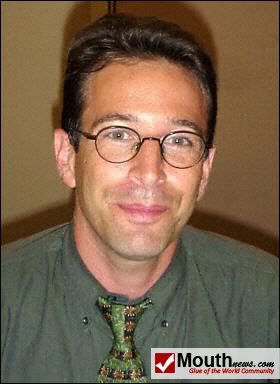 That is exactly what I am thinking. Jewish American Danny Pearl was beheaded for the crime of being Jewish. What hope does Dr. Weinstein have at the hands of a bunch of Muslim savages?