Don't expect Obama to take this news lying down. The House has stood up to the savages in Gaza threatening to cut off funding if they force statehood via the UN without negotiating with Israel. The dictator in the White House will absolutely not tolerate such action against his beloved blood-thirsty savages.
Let's pray that the Lord honors America for this one stand in support of His people.
Read from
Weasel Zippers
:
House Passes Bipartisan Bill Threatening US Sanctions Against Palestinians If They Attempt UN Statehood Bid…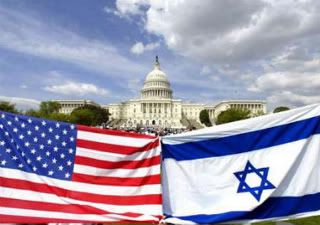 "America loves Israel, [Obama] not so much.
(
Algemeiner
) —
'With talk of a Palestinian attempt to bring its case for statehood directly to the United Nations, questions about such an attempt have been raised in the halls of governments around the globe. The PA's statement that it would unilaterally declare itself an independent state has challenged international diplomacy.

Key to the success or failure of this effort is the response of the United States. Any question about that position should be clearly answered by the directives contained in the recently passed H.R.268. Introduced May 13, 2011, the bill states that U.S. aid to the Palestinian Authority (PA) will be restricted "should (PA) leaders continue to evade direct negotiations with Israel and seek statehood at the United Nations." The House resolution calls on the President to "consider suspending American financial assistance to the PA as a result of its reconciliation with Hamas.

Introduced by House Majority Leader Eric Cantor (R-VA) and House Democratic Whip Steny Hoyer (D-MD), the Bill had 320 cosponsors upon its arrival to the floor. The final vote was close to unanimous: H. Res. 268 passed by an extraordinary vote of 407-6. The legislation now goes to Committee" where it will be integrated with the parallel Senate (S. Res. 185), introduced by Sens. Benjamin Cardin (D-MD), Susan Collins (R-ME), Robert Casey (D-PA), John Thune (R-SD), Robert Menendez (D-NJ), and Jim Risch (R-ID), and passed by unanimous consent.

The passage of these paired bills indicates a strong congressional affirmation of American support for direct negotiations aimed at developing a lasting peace between Israel and the Palestinians. Rep. Eric Cantor, Republican Majority Leader, called "upon the Palestinian Authority to return to the negotiating table and join the Israelis in direct discussions to end this conflict,: and said "Furthermore, we call on the leadership of the Palestinian Authority to renounce the violence Hamas condones and teaches to its followers
."'
Keep reading…
"
I smell a big fat veto from the president. Does anyone know who the 6 individuals are who voted against this bill?