We've got a culture of death in this country, and thank God someone in Mississippi is standing up to this evil.
Read from
Weasel Zippers
:
How is This Murder And Abortion Isn't?…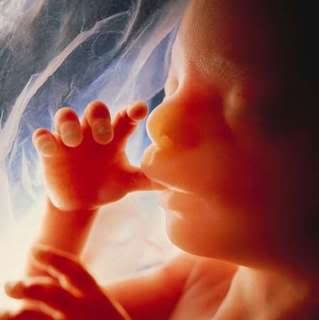 "Makes no sense whatsoever…
GULFPORT
– '
A man accused of beating his ex-girlfriend to death with a stick Nov. 8 will be charged with the rare crime of murdering an unborn child, Harrison County prosecuting attorney Herman Cox said.

Taneka Johnson, 28, was five months' pregnant when Kevin Crockett struck her 31 times with a stick wrapped with duct tape at her duplex on 50th Avenue, Cox said Wednesday after a preliminary hearing on the murder charge in Johnson's death.

"I searched the law and found a change that makes it possible to charge him with the murder of a fetus," Cox said. "The paperwork will be done first thing Thursday."

A change in state law in 2004 broadened the definition of a fetus to "every stage of gestation from conception until live birth." The penalty for killing an unborn child is up to 20 years.

Crockett is 42. He faces life in prison if found guilty of Johnson's murder.

Assistant District Attorney Charlie Wood said the revised fetal-homicide charge has been used only a time or two on the Coast
.'"