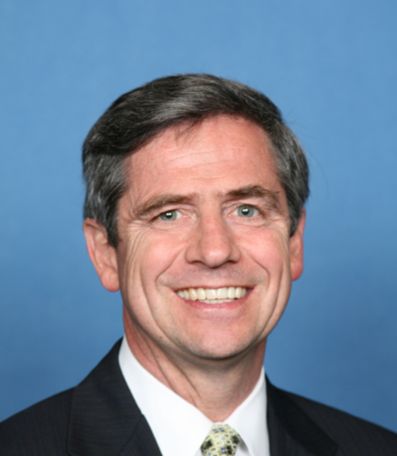 Most transparent administration ever, huh?
Isn't it interesting that President Obama meets with a known perjurer to concoct a story to cover his tracks in the Sestak scandal? Are we supposed to actually believe that, on behalf of the White House, Bill Clinton offered Joe Sestak a non-paying job to keep him from running against Arlen Specter in the Pennsylvania Senate race?
I see a few problems with this story. Back in February, Joe Sestak stated that he was contacted by "
somebody in the White House
" and
offered a "high ranking job"
if he would refrain from running against Specter.
Since when is Bill Clinton "somebody in the White House," and why on earth would the Obama Administration involve him? Since when is a non-paying job on an advisory board considered a "high ranking job"? And what incentive would Sestak have to give up his Senate run for a lousy job on an advisory board?
If it were as simple as they say, why didn't they address this in February when the story first made the news?
It should be interesting to see how Pennsylvanians will react to this farce. Early on, Joe Sestak appeared to be an honorable man for his willingness to expose the Obama Administration's bribe, especially since this came from fellow Democrats. But now, with pressure from the regime, Sestak has lowered his standards and is taking marching orders from the Obama corruptocrats. He's caved in to Washington politics and its dishonesty and corruption.
However, there may be a way to hold Sestak accountable for his obvious lie. Tom Corbett, the Republican attorney general in Pennsylvania who happens to be running for governor, may just be the key, and he needs to get Sestak under oath.
Read from
Dick Morris
:
PENN AG TOM CORBETT SHOULD EMPANEL GRAND JURY IN SESTAK AFFAIR
By Dick Morris and Judge Andrew Napolitano
"With the Democrats in contol of Washington, don't look for any investigation into this controversy.
With a Democratic Attorney General in Washington, a Democratic president, and both houses of Congress solidly in Democratic control, it is obviously futile to hope that the possible bribery of Joe Sestak to induce him to withdraw from the Senate race against Arlen Specter will be fully investigated. But, as the facts of this scandal grudgingly emerge from the White House and from Congressman Sestak,
there is an alternative way to pursue justice.The Pennsylvania Attorney General, Tom Corbett — who is the Republican nominee for Governor this year — has ample jurisdiction to convene a grand jury to get to the bottom of the scandal and answer the key questions
:
1. Who offered a job to Sestak?
2. What job was proffered?
3. And did the president know of the offer?
Corbett's jurisdiction stems from the concept of universal jurisdiction, now accepted virtually everywhere. The concept is simple. If someone on the New Jersey side of the Hudson River fires a pistol across the Hudson and the bullet from the pistol hits someone on the NY side, where did the crime take place? For about 600 years, the answer would have been in NY, where the harm was caused. Under the Reagan administration, and in response to urgings from the Meese Justice Department, the courts began to accept the doctrine of universal jurisdiction. This principle gives jurisdiction to law enforcement in the place wherever any act occurred that may have resulted in a crime. Thus, under our scenario above, the shooter could be prosecuted in NJ or NY.
Thus, if Cong. Sestak was in one of his homes, in PA or VA, when he received a telephone call offering him a job if he withdrew from the PA Senate primary against Sen. Arlen Specter, law enforcement authorities in PA and VA — both of which have Republican state Attorneys General — can subpoena Cong. Sestak to testify before a state grand jury and compel him to answer the who, what, when, and where that everyone has a right to know
.
The people of the United States and, particularly the people of Pennsylvania, want these questions to be answered honestly. They will not settle for a Democratic stonewall that refuses to let the truth emerge.
Under our federal system, we need not tolerate giving one party the power to be the prosecutor, judge, defendant, defense attorney, and jury. We can open the process to checks and balances.
Corbett should make it possible for the truth to emerge by convening a grand jury and summoning Sestak, Emanuel, and anyone else who may have been involved to answer questions under oath
."