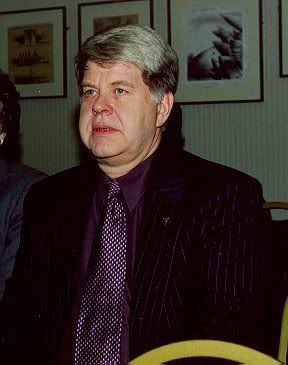 George Tiller's buddy, fellow late-term abortionist LeRoy Carhart, is attempting to open an abortion mill in Nebraska or Kansas.
This guy sounds like he performs abortions that are as dangerous as the notorious back-alley ones we hear so much about from the pro-death crowd
.
Please pray this monster will be stopped. Isn't a first-trimester abortion horrible enough?
Read from
One News Now
:
Blocking a Tiller wanna-be
"Operation Rescue is formally launching a campaign called 'Keep it Closed' that targets Nebraska abortionist LeRoy Carhart.
Carhart has stated that he will open a late-term abortion facility in Kansas or Nebraska in the aftermath of the shooting death of Wichita abortionist George Tiller
.
Operation Rescue
, in conjunction with Rescue the Heartland and Nebraskans United for Life, hopes to prevent Carhart from opening the clinic.
The primary complaint relates to the death of a 19-year-old woman in an abortion performed by Carhart, who was a former part-time employee of Tiller. But Operation Rescue president Troy Newman says their investigation has revealed more.
'
One thing that we found in his medical records was that he would often come to work so fatigued [that] he couldn't perform the abortions or he would do them half-falling asleep, and then he would have to go back and make log entrees into the medical records after the procedures were done
,' he explains.
Newman also learned troubling information from former staff and women who had abortions.
'
He would even take personal phone calls on his cell phone during an abortion procedure, didn't have any protocol in the abortion clinic as to keeping instruments clean, or any infection control,' he points out. 'It's a slovenly, disgusting place
.'
Documentation has been submitted to the Nebraska attorney general's office, along with a prior request for an investigation of Carhart."