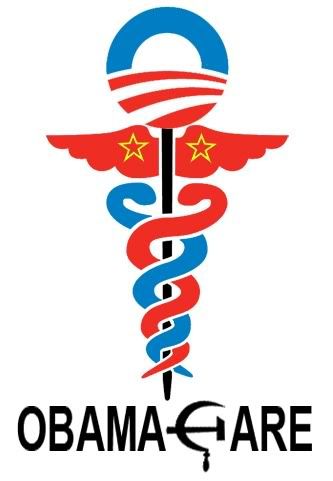 Many Americans are aware of the dangers of ObamaCare, but as I research this appalling piece of legislation, I'm finding that
it is far worse than even I imagined
.
The Democrats like to portray themselves as the party that is looking out for the little guy. What a load of crap that is! All they care about is power and gaining control over every aspect of our lives
.
Wait until you read the following article and listen to the two audios
from a woman who has read this entire healthcare bill
.
I don't know how the authors of this bill sleep at night.
If this passes, the Democrats will have the blood of many elderly people on their hands
.
Read from
Hyscience
:
Health Care Advocate Betsy McCaughey: ObamaCare's "A Vicious Assault On The Elderly" (Two must-hear audios)
"
Health policy expert and former Lt. Governor of New York State, Betsy McCaughey has read the bills cover to cover, and wants to get the word out - ObamaCare would be hazardous to your health, especially the elderly's
. Regardless of what the Democrats are saying, they're taking $500 billion out of the system which means at a time when many more people are going to be cared for - treatments are going to be in short supply, there are going to be longer waits, and fewer nurses on the floor.
Below are two must-listen-to audios that give you the truth about Obamacare - and
it should scare the hell out of every American.
Via
Nice Deb
:
'I listened to substitute host, Raymond Arroyo interview her, this morning on the Laura Ingraham Show, and she didn't mince words -
Obama is lying about ObamaCare
. (Shut up! Obama's lying?!)
You will NOT get to keep your health care if you're satisfied with it.
It's a point she's making on talk show after talk show. She also said that
the AARP is doing seniors a huge disservice in advocating of nationalized healthcare. She says the rationing that will take place will hurt them the most.
These bills do little to cut waste and fraud as promised but would throw billions of dollars toward shady and undefined enterprises such as "community reinvestment".
Here she is on the
Mark Levin Show
on the 17th':
Also via Nice Deb, here's Betsy during her appears on the
Fred Thompson Show
:
'... after reading the new House bill, which she characterizes as
a vicious assault on the elderly and boomer generation
:
"
On page 425, the Congress would make it mandatory, absolutely required that every five years, people in Medicare have a required counseling session that will tell them how to end their life sooner: how to decline nutrition, how to decline hydration, how to go into hospice care...and by the way, the bill expressly says that if you get sick, somewhere in that five year period, if you get a cancer diagnosis, for example, you have to go through that session, again....all to do what's in societies best interest, or your family's best interest and cut your life short...
these are such sacred issues of life and death - government should have nothing to do with it".'
Scary enough for you
?
Philip Klein has more on Obama's health care lies, and it supports McCaughey's analysis that
many more people are going to be cared for - treatments are going to be in short supply, there are going to be longer waits, and fewer nurses on the floor
.:
Study: 83 Mln Would Lose Private Health Coverage Under House Dem Plan
.
Readers will find more information at McCaughey's website,
Defend Your HealthCare
.
In a related note, in spite of Democratic chairman of the Committee on Education and Labor, George Miller, having issued a
press release
this morning saying that "
CBO Scores Confirms Deficit Neutrality of Health Reform Bill," his statement doesn't hold up under the light of day
. Donald Marron over at
dmarron.com
has deconstructed the bogus claim, and backs it up with
charts and good explanations
(House Bill Fails Budget Tests).
It seems that Obama and the Democrats in Congress that support Obamacare just can't stop themselves from lying and distorting the facts every way possible in order to support their health care-destroyin, economy-busting, nanny state agenda
."