America, you done been swindled! Big smile, charismatic personality, and fine oratory do not make for a president who is looking out for what's best for this country. Obama and company do not represent mainstream America.
Are you prepared for forced abortions or population control? Read about the background of one of Obama's many czars.
Remember, these are the individuals whom the president chooses who do not require Senate confirmation. For that reason, these are the people to closely scrutinize because they give us a true picture of the makeup of President Barack Obama
.
Meet Obama's new science czar, John Holdren, a radical beyond belief. Read from
Michelle Malkin
:
The deafening MSM silence over eco-zealot/forced abortion advocate John Holdren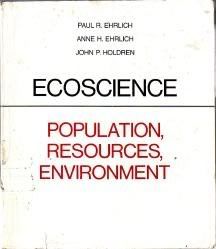 "On Friday, I
spotlighted
the devastating reporting on Obama "science czar" John Holdren posted at
zombietime
and featured it as the lead story all weekend.
Refresher on
Holdren's eco-zealous views
:
•
Women could be forced to abort their pregnancies, whether they wanted to or not
;
•
The population at large could be sterilized by infertility drugs intentionally put into the nation's drinking water or in food
;
•
Single mothers and teen mothers should have their babies seized from them against their will and given away to other couples to raise
;
• People who 'contribute to social deterioration' (i.e. undesirables) 'can be required by law to exercise reproductive responsibility' — in other words, be compelled to have abortions or be sterilized.
• A transnational 'Planetary Regime' should assume control of the global economy and also
dictate the most intimate details of Americans' lives
— using an armed international police force.
WND follows up
here
.
Jim Treacher
notes that Holdren featured
Ecoscience, his book of pro-forced abortion eugenics rantings
, in his curriculum vitae.
Zombie has an
update
responding to claims that Holdren renounced his views. He has not:
'
You might argue that this book was written in a different era, during which time a certain clique of radical scientists (including Holdren) were in a frenzy over what they thought was a crisis so severe it threatened the whole planet: overpopulation. But, you could say, all that is in the past, an embarrassing episode which Holdren might wish everyone would now forget. I mean, people change their opinions all the time. Senator Robert Byrd was once in the KKK, after all, but by now he has renounced those views. Perhaps in a similar vein John Holdren no longer believes any of the things he wrote in Ecoscience, so we can't hold them against him any more.

Unfortunately, as far as I've been able to discover, Holdren has never disavowed the views he held in the 1970s and spelled out in Ecoscience and other books. In fact, he kept writing on similar topics up until quite recently.

The closest Holdren has come to retracting any of these statements was in a single sentence he spoke during his confirmation hearings. Under questioning from Senator David Vitter, Holdren did backpedal a bit concerning a different statement he made in the '70s about government-controlled population levels…

…I'm not sure just how seriously we should take a statement made by someone during what is essentially a job interview. A few words spent reassuring the interviewer that you don't really believe all those things you spent thirty years elaborating in detail — what else should we expect? That Holdren would say, Yes, I think the government should lower the U.S. population down to 280 million? Of course he wouldn't say that during the interview, despite what he may or may not really believe internally.

But yes, it is possible that Holdren has changed his views and his philosophy. Yet we'll never know until he announces his change of heart publicly. And so I say:

I challenge John Holdren to publicly renounce and disavow the opinions and recommendations he made in the book Ecoscience; and until he does so, I will hold him responsible for those statements
.'
Don't look to the MSM for coverage of Holdren's radicalism.
Instead, you'll find the NYTimes making hay of Obama's NIH pick. Why?
Because he's an evangelical Christian
.
If eugenics-obsessed Holdren was a Republican, MSM (and the DHS!) would be all over him.
Double standards? What double standards? Bias? What bias
?"
This is America, for crying out loud, not Communist China.
Radical is too gentle a word to describe our new president
. As a mother of five children, I don't take too kindly to the idea of the government dictating to me the number of children my husband and I can bring into this world. We big families are needed to help bailout the Social Security disaster awaiting us in the near future. Of course, if 51 million babies had not been aborted since 1973, the Social Security crisis would not be what it currently is today.
Someone, warn the
Duggars
.